Introducing TinyPilot Voyager
Originally published November 18, 2020
The Voyager is TinyPilot's newest KVM over IP, featuring a sleek design, richer video capture, and the latest TinyPilot software.
All-in-one design
Voyager's most obvious new feature is its case. The original TinyPilot captured video through an external USB dongle, but I wanted something simpler.
I worked with 3D-printing experts to design a custom case for TinyPilot. The case is made from a carbon fiber material that's both lightweight and durable. To keep the device cool, the Voyager features a low-noise fan. Best of all, it allows you to plug an HDMI cable right into the device.
The Voyager case still provides full access to all of the device's external ports, including its micro HDMI outputs.
Improved video capture
Voyager uses the Toshiba TC358743, an internal chip that captures HDMI video at high quality. Compared to USB video capture dongles, the TC358743 offers a sharper picture, more accurate colors, and greater reliability.
TinyPilot 1.2.0
Voyager ships with TinyPilot v1.2.0, the latest version of TinyPilot. It includes new features such as native support for screenshots and a full on-screen keyboard.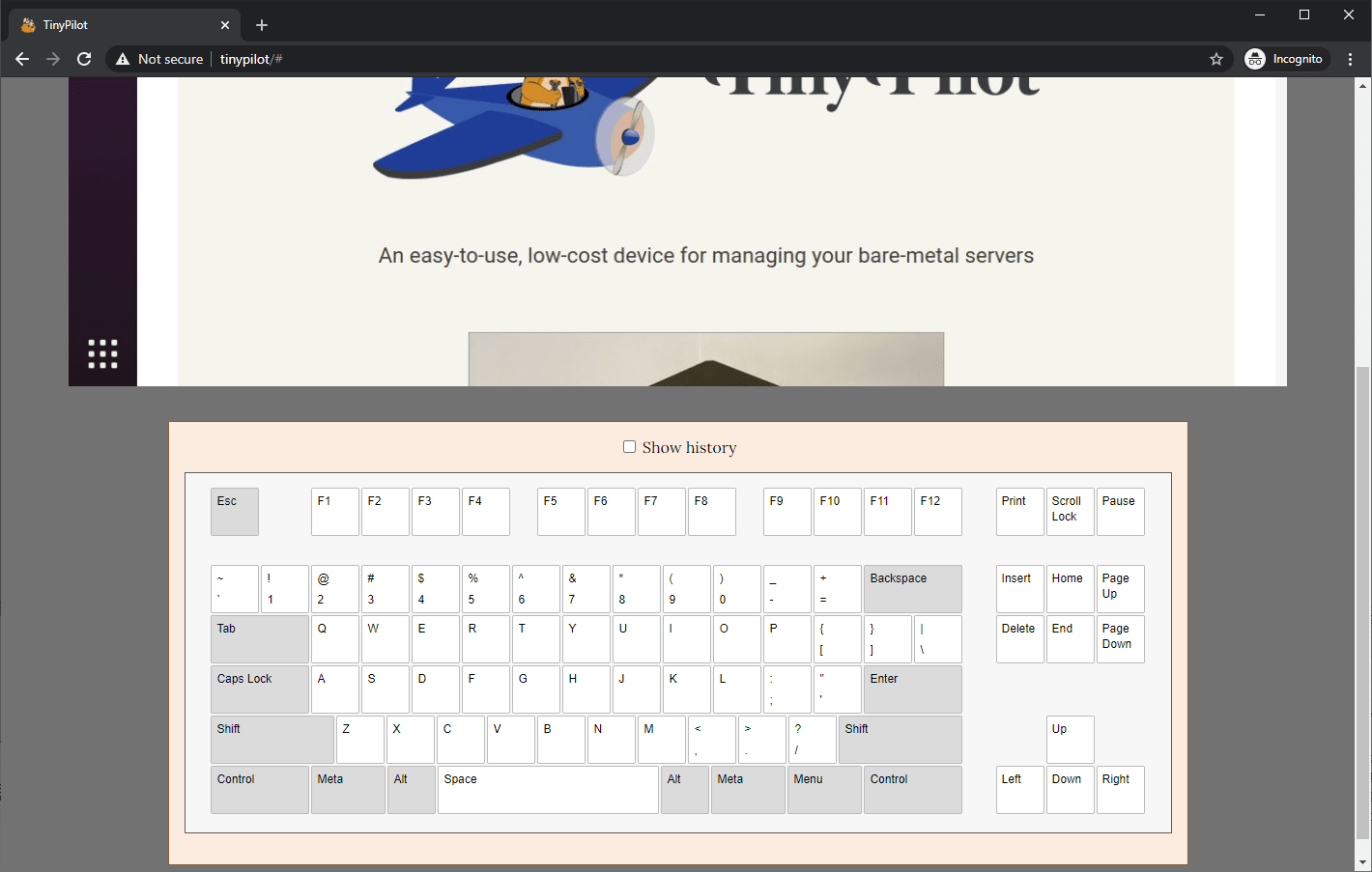 As I continue to develop TinyPilot's software, Voyager users will able to upgrade their system in place to take advantage of bugfixes and receive the latest and greatest features.
Purchase
Voyager is available in the TinyPilot store today.
Written by Michael Lynch, TinyPilot Founder and CEO