Preview: Rack-Mounted TinyPilot
Originally published March 5, 2021
Customers frequently ask me when I'll offer a version of TinyPilot they can mount in their server rack.
Today, I finally have an answer: soon!
Design preview
I've been working on a design for a new version of TinyPilot that mounts directly to your server rack.
Check out the preview below: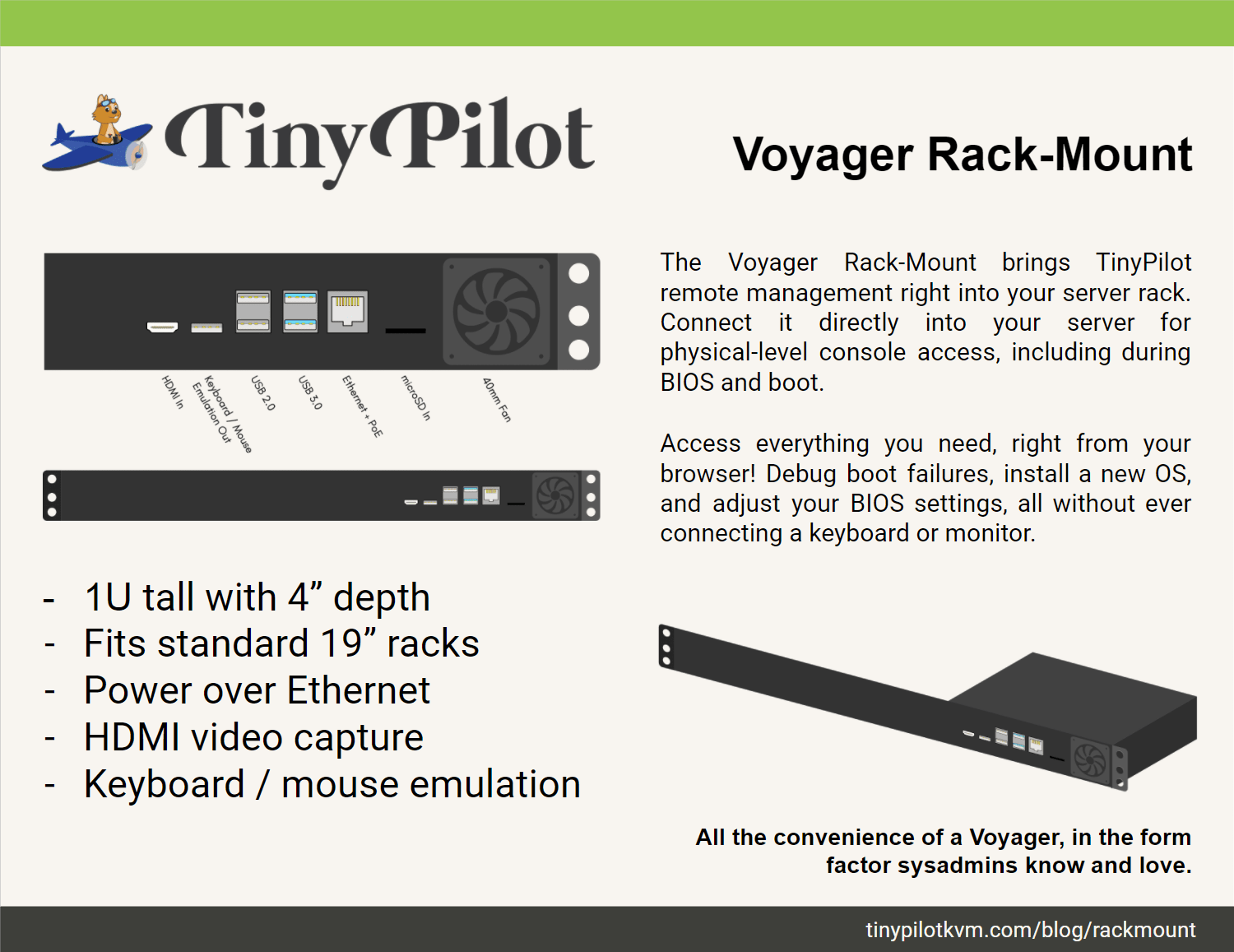 Give your feedback
I'm still designing this product, and I'm crafting the features based on feedback from users.
So, what do you think? Would this fit your needs? Let me know.
Update - May 18th, 2021
Quick update here. I'm still working on this, but part of my plans included a custom chip to provide the TinyPilot with power over Ethernet (PoE). Due to the global chip shortage, it's been more difficult to build custom chips, so this is taking longer than I expected. I'm still continuing to work on this, and I hope to have a version available by the end of 2021.
Update - November 17th, 2021
I'm still hard at work on this! The Voyager 2 with PoE is almost ready, so we're aiming for a rack-mounted Voyager 2 option in early 2022.
Written by Michael Lynch, TinyPilot Founder and CEO