A Preview of the Voyager 2
Originally published August 19, 2021
TinyPilot's goal is to be the most convenient KVM over IP device available. Since November 2020, the TinyPilot Voyager has been our flagship product.
Users can connect TinyPilot Voyager to any server with zero software installation and achieve physical-level control right from their browser.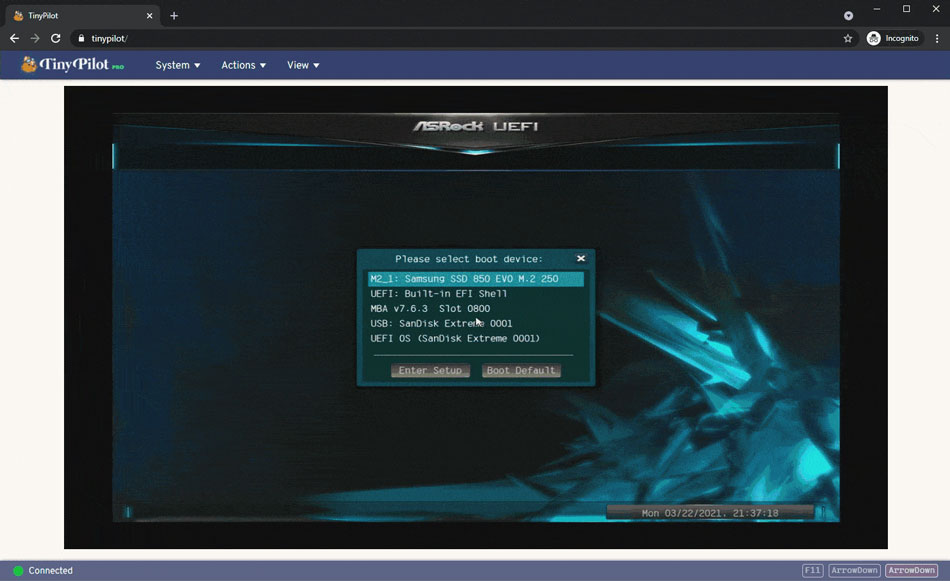 For the past year, I've been hard at work on improving the Voyager. I'm pleased to announce that the next generation of TinyPilot Voyager devices will arrive soon.
Voyager 1: The cable problem
One problem I wanted to solve with the TinyPilot Voyager is the cabling.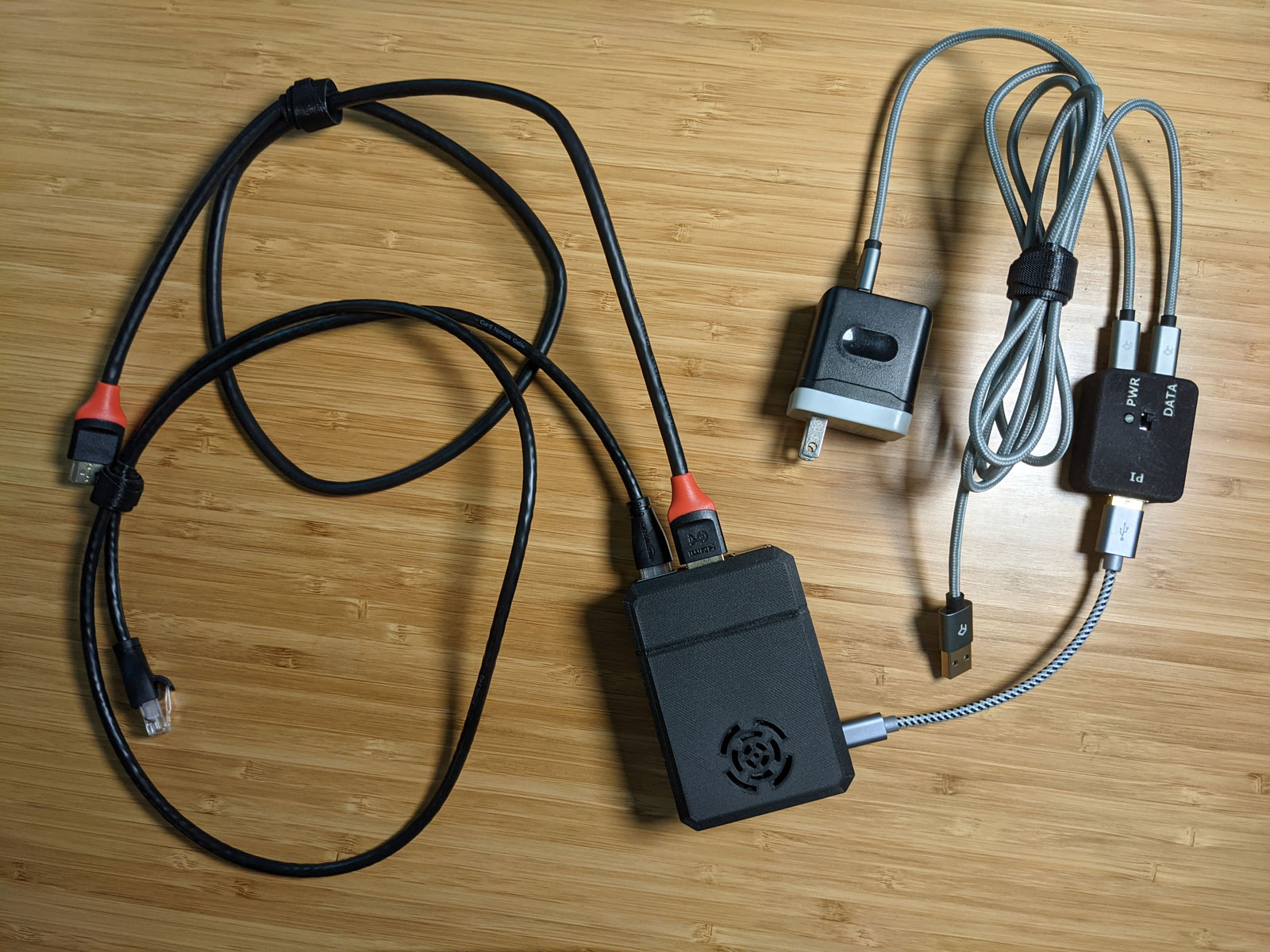 In total, the TinyPilot Voyager requires five cables. In addition, users need to connect a TinyPilot Power Connector and a USB power supply.
If you use your TinyPilot for a single server, it's easy to set up the cables once and forget about it.
I want customers to grab their Voyager and quickly connect it to a new machine with minimal hassle. Having seven external components limits that flexibility.
Voyager 2: Just three cables
With the Voyager 2, we're dropping the Power Connector and including everything you need within a single device. Best of all, it requires only three cables.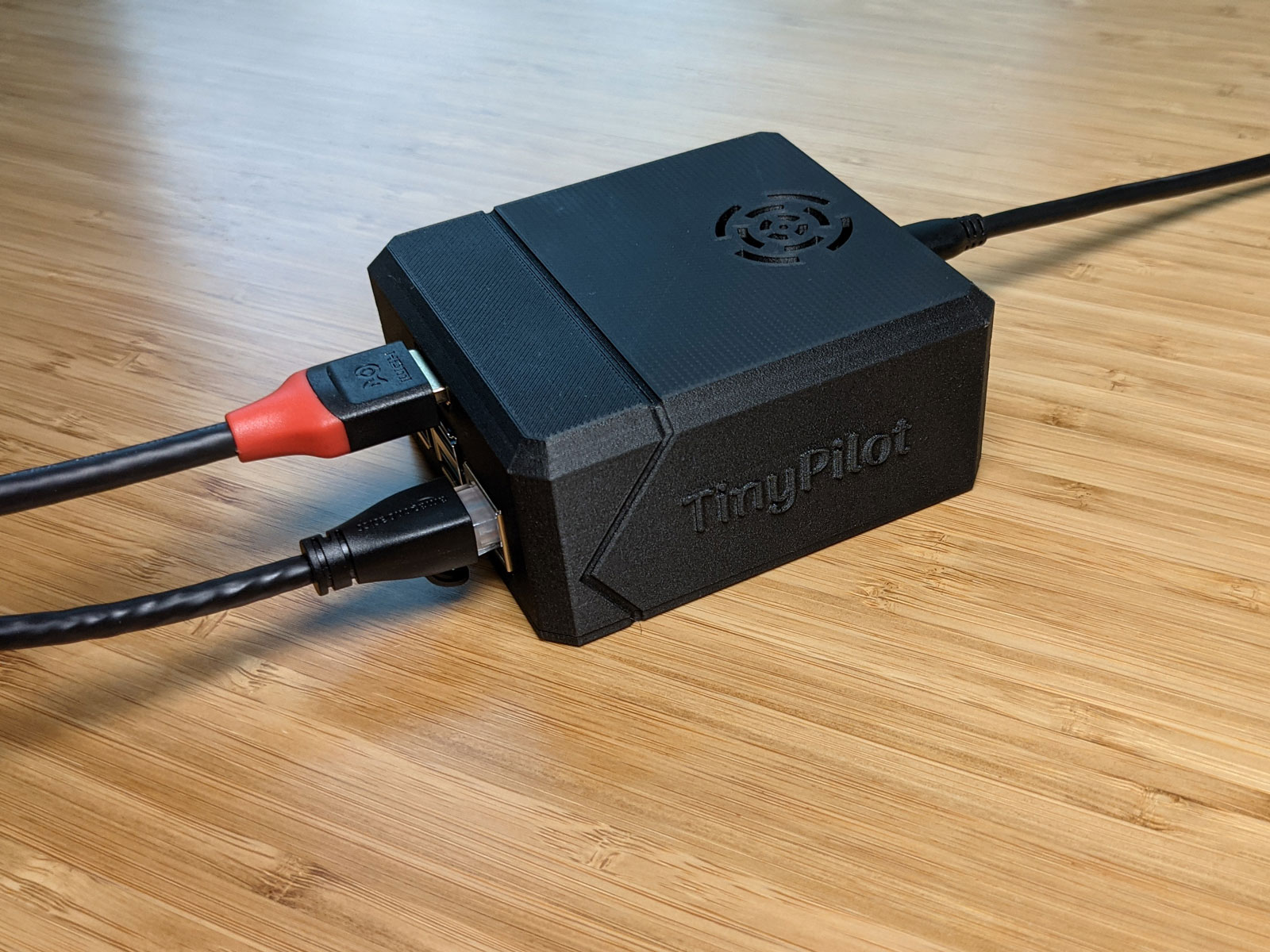 The Voyager 2 leverages power over ethernet (PoE) so that its Ethernet cable provides both power and network connectivity. Outside of that, there's a cable for USB data and a cable for HDMI capture, but that's all.
Don't have a PoE switch? No problem! Voyager 2 PoE can receive power from a USB-C port instead.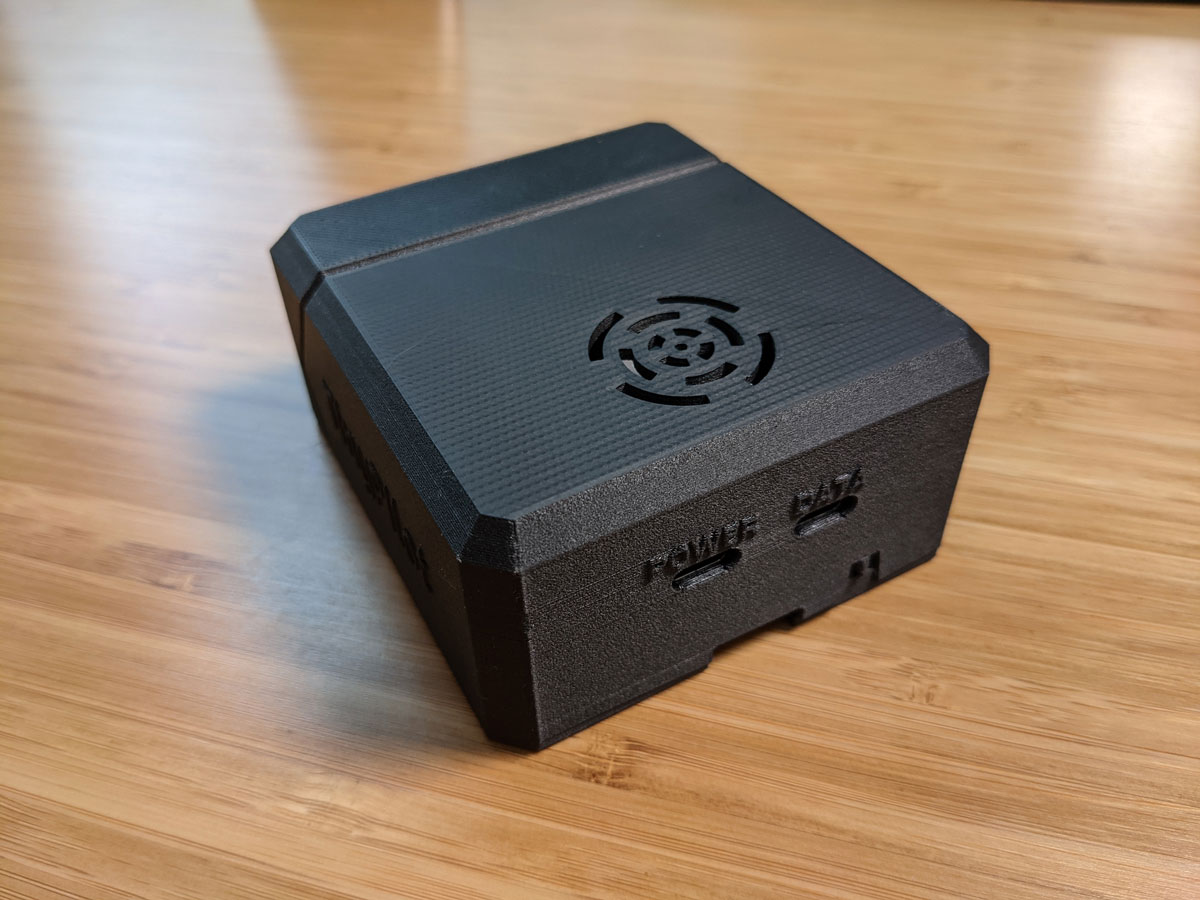 In addition, the Voyager 2 will deliver the features you know and love from the Voyager 1:
Video capture at 24 FPS in 1080p with 200ms of latency
Virtual keyboard and mouse support
Mount and boot from virtual storage
Pure HTML5 interface
Availability
The Voyager 2 will be available in three varieties.
Voyager 2 with USB-C power will be available in December 2021 for $379.
Voyager 2 with PoE or USB-C power will be available in January 2022 for $449.
Voyager 2 with PoE and rack mount support will be available in February 2022.
For updates and early access, subscribe to the TinyPilot mailing list.
Update (2021-09-06): Originally, we planned to begin shipping in October 2021, but we've hit a delay of a few weeks. We're now on track to ship the first Voyager 2 in November 2021.
Update (2021-11-04): We unfortunately hit more delays due to supply chain issues. We're expecting to ship the Voyager 2 between mid-December and mid-January.
Update (2021-12-09): The Voyager 2 is now available.
Written by Michael Lynch, TinyPilot Founder and CEO