What's New in TinyPilot's January 2022 Update
Originally published January 13, 2022
TinyPilot's January release improves the user interface and gives you more control over your device's security.
New year, new logo
If you've visited the TinyPilot website recently, you may have noticed our new logo.

Although I'm sad to say goodbye to TinyPilot's original chipmunk logo, I love our new, simpler logo. And so the most conspicuous change in the latest release is that it has our new logo: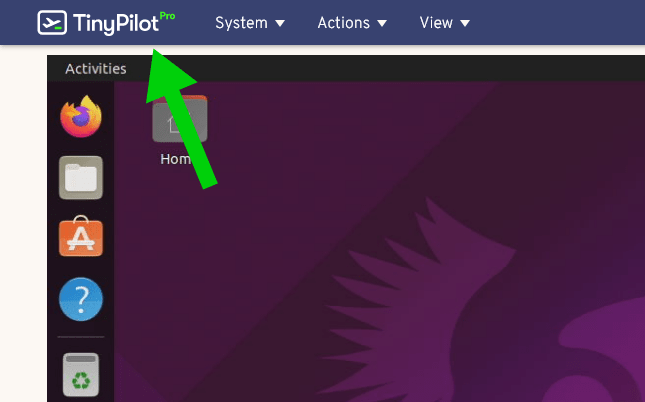 Improving experience on smaller screens
TinyPilot has a responsive design, so it scales down the remote screen view on small screens or when you make your browser window narrower.
Where TinyPilot didn't adapt well was wide-but-short sizes. If you viewed your TinyPilot web dashboard in a wide, short browser window, you'd be unable to see your target computer's entire screen without scrolling: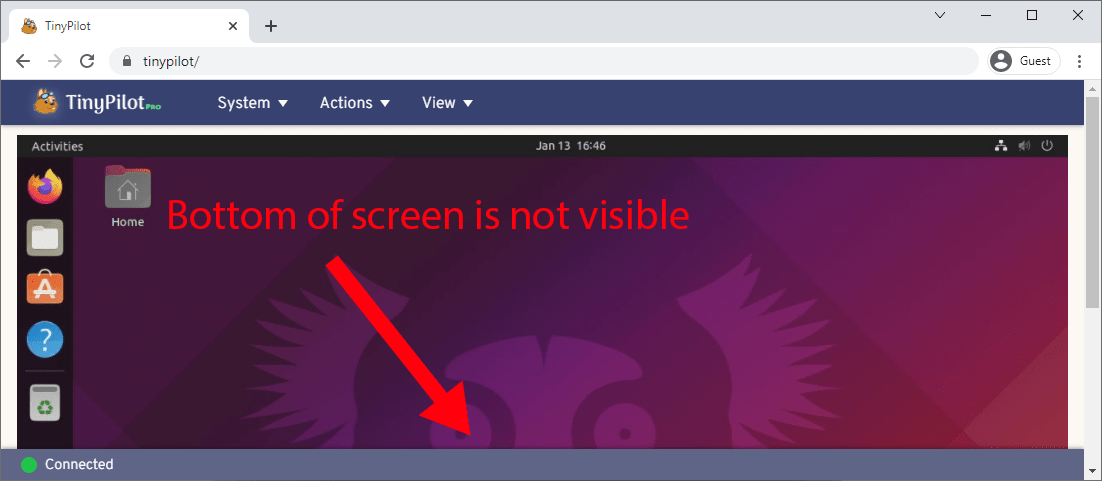 In the latest release, TinyPilot scales both horizontally and vertically so that you always have a full view of your remote screen: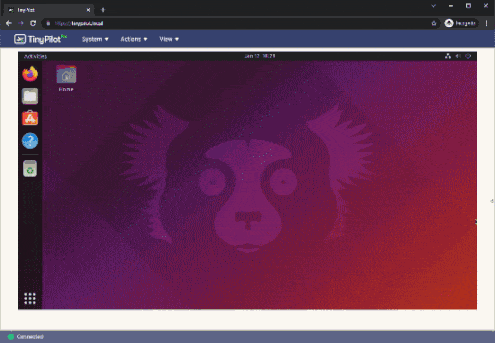 Thanks to contributor @djclueless for submitting this fix.
Privacy-friendly log sharing
In early 2021, TinyPilot added diagnostic logs to your web dashboard.
TinyPilot's log viewing feature allows you to inspect your logs when things don't work how you expect. It also provides an easy way for you to share your logs in our support forum.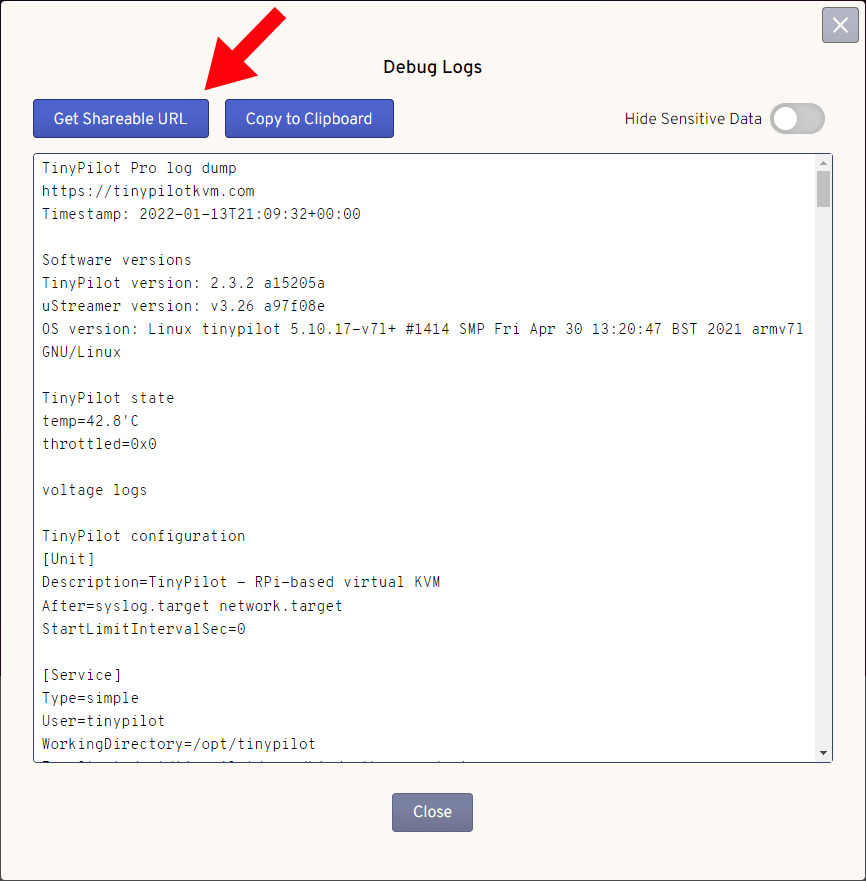 But logs can contain sensitive information. If your logs contain a line like mike1234 logged in at 12:04 pm, maybe you don't want to share it on a public support forum.
In this release, TinyPilot gives you the ability to strip sensitive information from your logs before sharing them. Now, you can enable "Hide Sensitive Data," which will exclude all sensitive log entries when you share your logs.
As always, TinyPilot never uploads your logs or usage information unless you actively choose to share it. You always retain full control over the data you share when you request technical support.
Manage SSH access from the web
TinyPilot devices offer SSH access, which gives you the ability to change any setting of your device or install additional tools.
Because SSH is so powerful, it's important to manage its functionality securely. If you don't need SSH, you can improve your device's security by disabling SSH access.
In the latest TinyPilot release, you can enable and disable SSH access from the TinyPilot web interface. TinyPilot will also present a warning on the security screen if you're using insecure SSH credentials.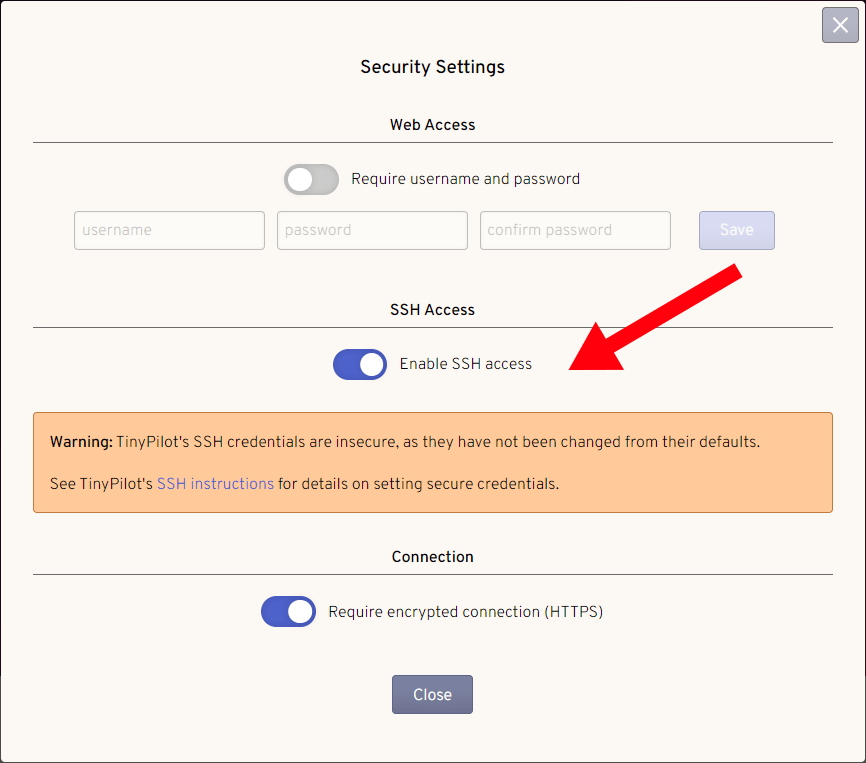 Full changelog
For the full list of changes in TinyPilot Pro 2.3.2, see the changelog.
Updating to the latest version
You can update to the latest version of TinyPilot by clicking System > Update in the navigation bar: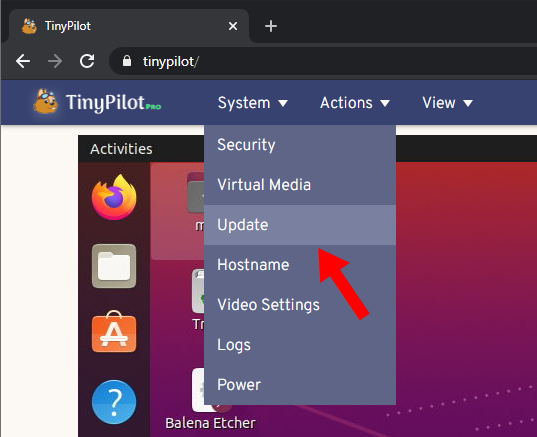 Written by Michael Lynch, TinyPilot Founder and CEO